As always keep the menu with emojis at hand.
Smileys are the best way to convey emotions, especially complex ones. You can add paints to any text with just a few bright emojis. If you often use emoticons in correspondence, messages, notes or other text box on Mas, then this lifehack will be very useful.
Set up an emoji panel call with a shortcut so you don't take your fingers off the keyboard when you're typing. The appearance of the panel is possible in any text field on macOS. The combination of keys to call the emoji panel on macOS is easy enough to remember: Command + Control + Space key.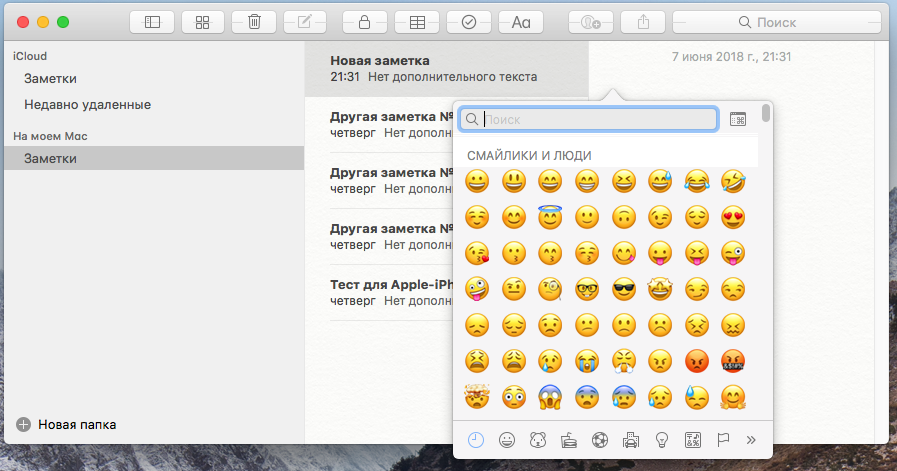 The panel you see is an abbreviated version of the full Symbols panel. But, in fact, there are the same emojis as in the full version, which is available in the box Edit.
Note: Fast access to the emoji panel is available on mac OS X starting at 10.10.
See also:
Put 5 stars at the bottom of the article if you like the topic. The fastest way to insert emojis at Mac