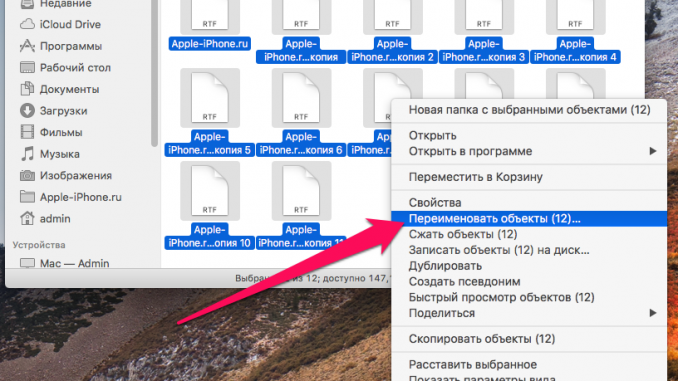 Easy and simple.
Working with a file managerFinderIt's a pleasure. The system is designed to simplify any activity as much as possible. Today you'll learn how to rename as many files you want in one go.
Often this need arises when working with screenshots, when you need to organize their huge number. There is an easy way to change the name of multiple files on yourMac.
Highlight the files you want with keysCommandOrShiftand press the right mouse button. From the drop-down menu, choose the option Rename objects #8230; ».
Here's a menu where you can choose the format and method of renaming (except for the ability to change the format, you can also use replacement and text-adding options). Choose an option Format if necessary, change the default settings and confirm with a button Rename ».
If you don't like the result, you can undo the group renaming by clicking the key combinationCommand+Z.
See also:
Put 5 stars at the bottom of the article if you like the topic. How to change the name of multiple files in macOS