In each new version of OS X, Apple developers are making the mass renaming mechanism all the better, however, with some tasks it can not cope yet. For example, add the date of their creation to the file names, change the register, etc.
Step 1. Run Launchpad go to the folder Other and open the app Automator. Automator can also start by finding the app by searching Spotlight


Step 2. Choose to create a new "type Program »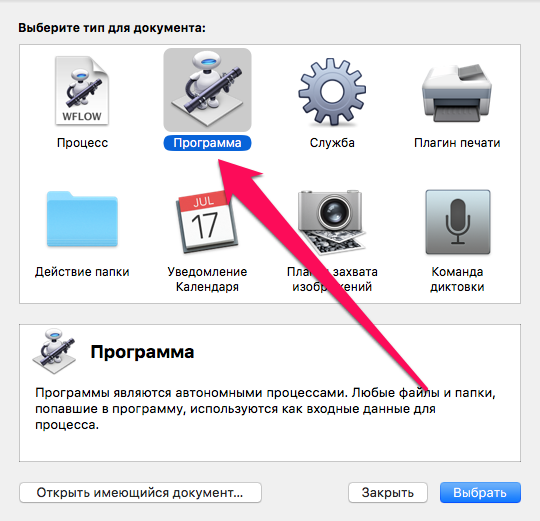 Step 3. Find the action Renaming Finder objects (most convenient to use the search)
Step 4. Drag the action into the area of creation
Step 5. In the window that opened after dragging, select the item Don't add »
Step 6. Choose one of the new names of the renamed files from the list:
Note: You can see the mask of future file names in the "Example" graph
Step 7. In the menu line File choose a point Save and save the program on your desktop or anywhere else you like
Step 8. Transfer the files you want to rename to the icon of the program you created
Ready! Your files have been massively renamed according to the settings you've put up. You can create such programs at every need, specifying each time the settings required at the moment.
See also:
Put 5 stars at the bottom of the article if you like the topic. How to rename files in OS X en masse with Automator