Tired of once again clicking on the video right button, choose the item "Open in the program" and specify your favorite app? You can stop doing this by simply selecting a third-party player as the main player. How to do it we will tell in this instruction.
Step 1. Click on the video with the right button and select the item Properties »
Step 2. In the section Open in the program Select a player where you want to open default videos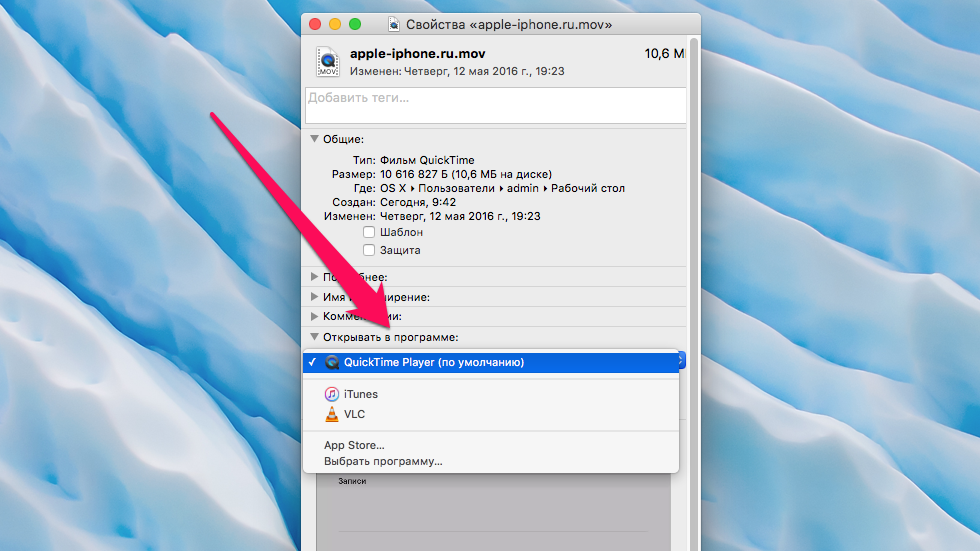 Step 3. Click Customize and confirm the action
That's it! Now all videos of the same format will be opened with the app you specify and you won't have to manually specify the tool you want. In the same way, you can set up other types of files, such as photos or music.
See also:
Put 5 stars at the bottom of the article if you like the topic. How to choose a third-party player as the main player on the Mac