The predictive input feature in OS X has been around since Yosemite, and many Mac owners haven't started using it actively. Moreover, some users do not even know where and how this feature can be activated. If you have questions about this, please note this instruction.
With the predictive input feature, users are able to start typing much faster. And by "much faster" we mean a really powerful increase in the speed of the set. How often do you have to type the same long words several times a day? With OS X built into the auto-completion, it's just no longer a necessity to re-write them every time.
Extremely simple! You don't even need to do any pre-configurations to do this. All you have to do is click the Esc key after you type the first few letters of the word and choose the word you're in the open window. Close the window, for example, if you haven't found the right word in the list, you can re-click Esc.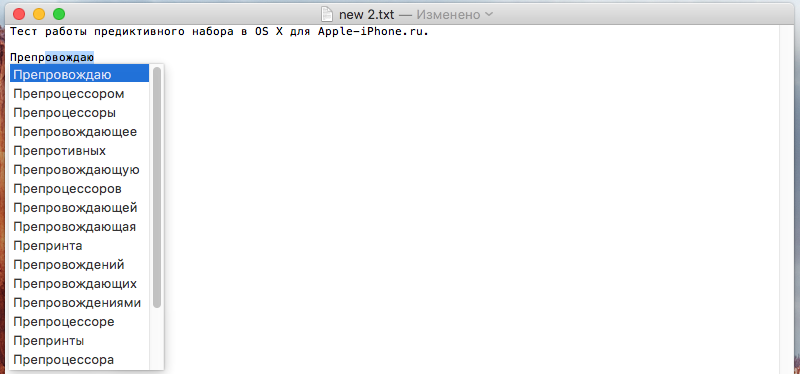 It's worth noting that, like iOS's iOS, predictive input in OS X is self-learning. The most commonly used words will eventually appear at the top of the list offered and the speed of your set will increase even more.
See also:
Put 5 stars at the bottom of the article if you like the topic. How to use predictive input in OS X