The older your MacBook gets, the less time it can work offline – there's no getting away from it. However, delaying the moment of failure of the laptop battery is quite at your best, you only need to take note of these five ways to extend the life of the MacBook battery.
The Energy Saving Settings section is the first and perhaps the most important place you need to go to reconfigure your MacBook to maximize energy savings. Go to the panel Battery and change the parameters Computer Sleep Mode and Monitor sleep mode set them to as low as possible. There are no recommended values here – just choose a comfortable time, after which the computer and monitor will be put to sleep.


Don't forget to activate the item If possible, put the discs to sleep this option will also allow your MacBook to work without having to charge for longer.
Tracking the remaining percent of the battery is an incredibly useful habit. She has several advantages, but there is only one obvious one. You'll always know how soon your Mac's battery will reach a critical mark, allowing you to plan for your next computer.
To ensure that information about the current battery life is always in front of your eyes, click on the battery icon in your Mac's top menu and activate the option Show as a percentage ».
If you've noticed that your MacBook has suddenly started operating less offline than normal, it's time to check the condition of the components, particularly their temperature. Excessive heat Mac can be extremely detrimental to the further operation of not only the battery, but the entire computer as a whole, so arm yourself with another habit – to monitor the state of your "iron.
There are many specialized monitoring applications. Among them there are as paid -Temperature GaugeAndiStat Menus 5And freegfxCardsStatus. The latest app, despite its freebies, shows which apps specifically use battery life the most.
Problems with the offline macBook's running time may also be due to the fact that the battery has started to get out of its way. Find out how good the current battery condition is compared to the original free utilitycoconutBattery.
However, verification alone is not enough. If the utility has shown you that your Mac battery is slowly starting to bend, become a little less demanding of your computer and let it run from the network more often. In this case, the battery will need to be replaced not soon.
In each, even the most minor OS X update, Apple engineers are making improvements aimed at increasing the battery life of Mac computers. Hence the simple conclusion – don't ignore system updates, but better, ask OS X to follow them automatically. You can do this by going to System settings » -> App Store .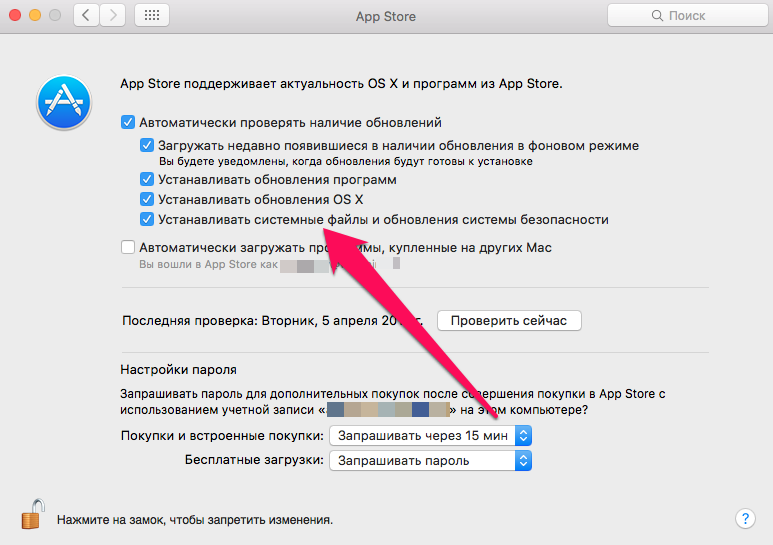 Source:TechRadar
See also:
Put 5 stars at the bottom of the article if you like the topic. 5 Ways to Extend your MacBook battery life