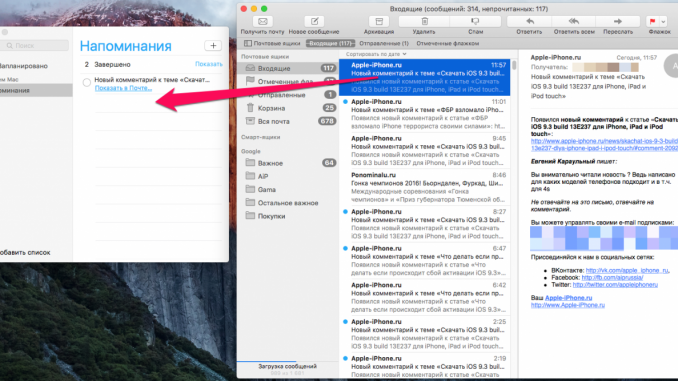 Dozens of e-mails of varying importance come to us every day. And some of them have to react, but what if at the time of receiving the letter of return there is simply no time for an answer? In this guide, you'll learn how to create an email reminder that will be alerted to all your Apple devices.
This conversion of an email into a reminder is most useful in times of your maximum employment. An important letter has arrived, but there is no time to take it apart and, especially, to answer it? Just convert it into a reminder in the way below and you won't forget about it.
Step 1. Start the app Mail on your Mac and select the email you want to receive a reminder of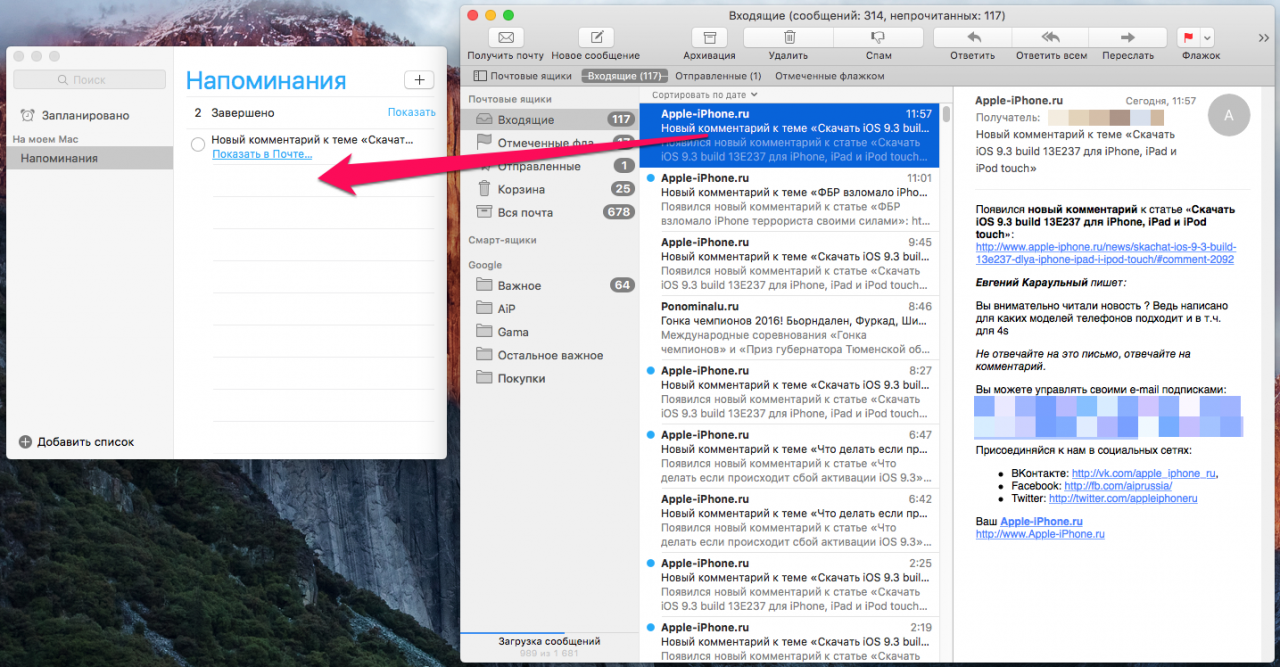 Step 2. Start the app Reminders and drag on to his sidebar the necessary letter
Note: The letter will be added to Reminders with a link to "Show in the Mail," as shown in the image above.
Step 3. Click on the icon i located near a new note, and schedule an alert if necessary
Note: You can schedule a reminder both by time and location.
Step 4. After all the settings are specified click Ready »
See also:
Put 5 stars at the bottom of the article if you like the topic. How to create a reminder from a Mac letter