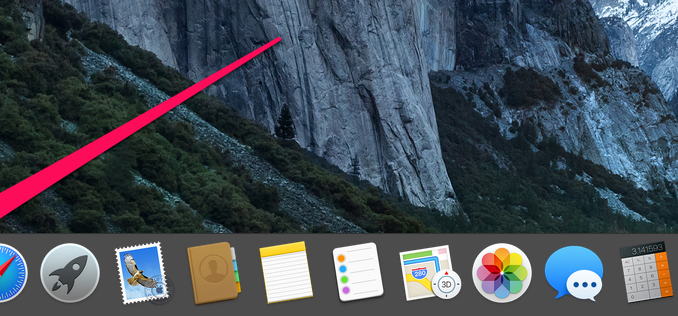 The more apps installed on your Mac, the more icons appear in the menu line. For some users, it comes to the point that the detection of the desired icon begins to take a long time, because to get through a large number of icons is really difficult. In this guide, we'll talk about how to move and remove system icons and third-party app icons from the menu line in OS X.
There are no problems with moving and deleting system icons in the OS X menu line. All you have to do to move them or remove them is to drag them with a clamped cmd key.


Moving takes place when you drag system icons directly along the menu line. In order to remove the icon, you need to throw it on your desktop and press the mouse button. In this simple way, you can get rid of unused system icons, or move them to a more convenient place for you.
Note that to restore system icons to the menu line after removal, you'll have to go to "System Settings" – there's no easier and faster way to do this.
A little more wise is the process of moving and removing third-party app icons in the OS X menu line. menu line. However, in most cases, the app is needed by users in a running state, and the goal is to remove the icon from the menu line. Well, there is a solution to this problem.
Step 1. Download and install the appBartender 2
Note: Bartender 2 is a paid app ($15), but you can use it for free for the first four weeks. The free and supportive OS X El Capitan alternative to Bartender 2, unfortunately, is not available.
Step 2. Run Bartender 2
Step 3. From the list Active Menu Items Select the app you want to hide from the menu line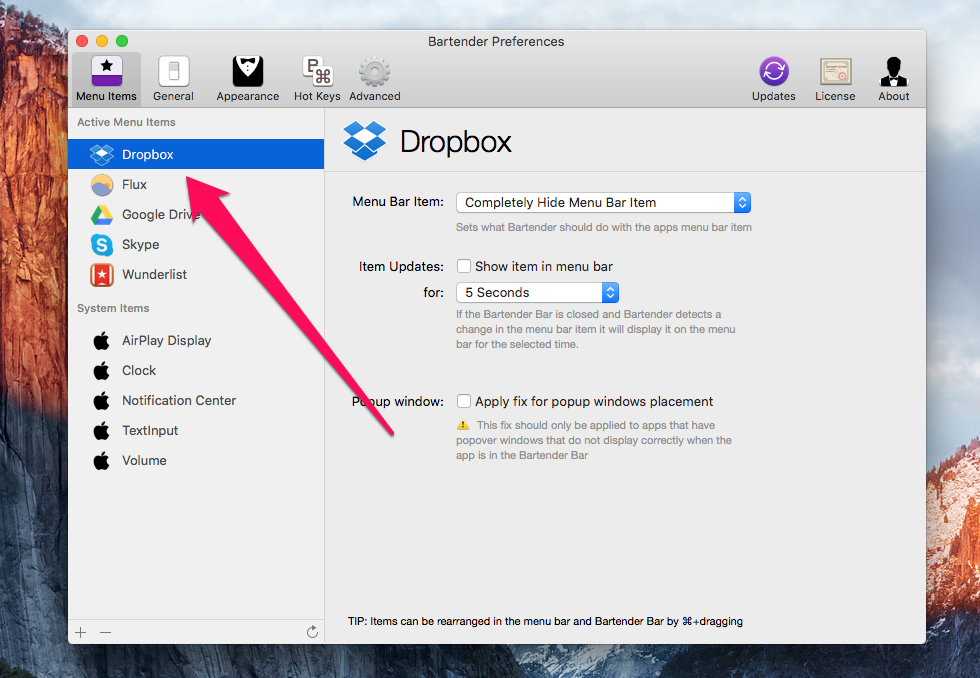 Step 4. In the section Menu Bar Item choose a point Completely Hide Menu Bar Item to completely hide the selected icon from the menu row
Step 5. Go through the list with apps and hide all the icons you don't want to see in the menu line
That's how you can hide at least all the icons from the os X menu line. The only downside, in the case of Bartender 2 is the payment of the application, however, as we have already written, a working alternative to this medium has not yet been created.
See also:
Put 5 stars at the bottom of the article if you like the topic. How to move and delete app icons in the menu line in OS X