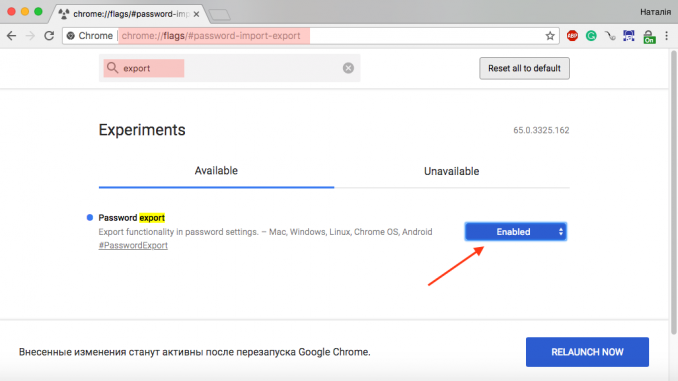 Pretty simple, but not entirely intuitive.
Everyone loves Google Chrome for its "ubiquity". If you have a Chrome account, you have access to your bookmarks, stored passwords and histories from any device. But if the export of bookmarks – quite a simple and routine business, with the export of stored passwords is not all unambiguous. But Chrome has such a feature.
Chrome has its own basic password manager. But because many users choose more multifunctional third-party apps and services, Chrome developers have added the ability to export stored passwords for easy data transfer. Export ingesis is available with 64 versions of Chrome and above, as well as in older versions below 59.
Chrome exports passwords to the CSV file, which is supported by all popular password managers. You can also use the same file to move saved passwords from one Google Chrome account to another.
chrome://flags/#password-import-export
Exported passwords can be imported to a third-party password manager or another Google account.
chrome://settings/passwords
If you have a lot of passwords, you'll need to wait a little while for the passwords to sync.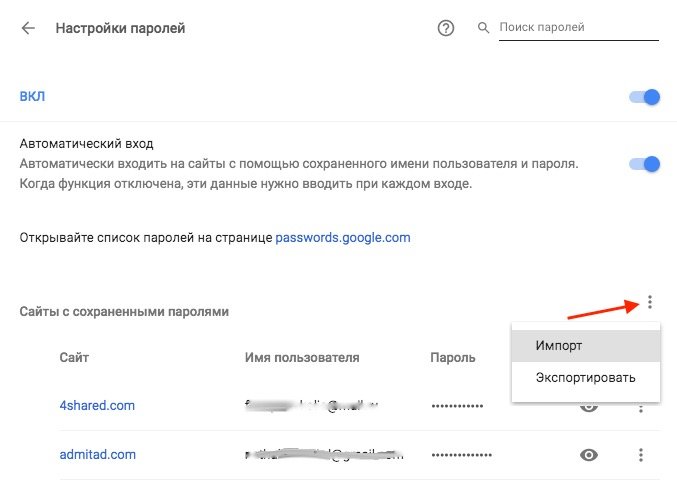 The instruction is written for the Google Version Chrome 65.0.3325.162. In other versions, import and export buttons may be at the bottom under the list of stored passwords. Chrome exports passwords to a .csv extension file and asks where to keep it.
Because the file is not encrypted, it can be freely opened and viewed by anyone with access to it. This is what Chrome warns before exporting. So it's best to delete the file as soon as the passwords are transferred.
To import passwords from a .csv file to your Chrome account, go to chrome://settings/passwords Click on the menu More and select Import then open your csv file.
See also:
Put 5 stars at the bottom of the article if you like the topic. How to export and import stored passwords to Google Chrome