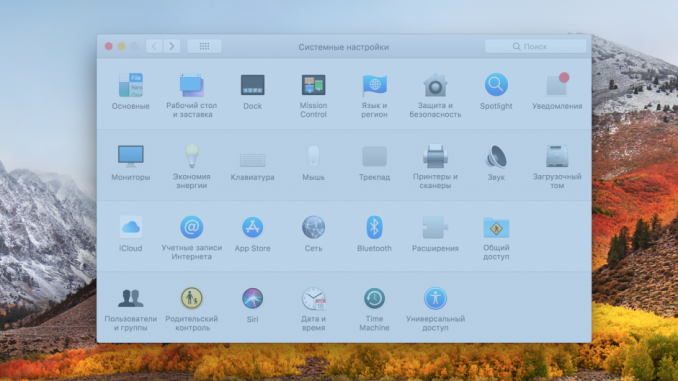 Tricks and secrets for Mac owners.
Many operating systems have features that many users don't know about. Often these are either secret key combinations, or unexpected applications of well-known programs. Today we talk about five features of Macs that you've hardly heard of.
Taking screenshots on a Mac is a pleasure. It only takes a few keys and a second of time. New screenshots are stored on your desktop, so you don't have to search for them in folders with documents or photos.
Few people know, but macOS allows you to take pictures of the entire screen, highlighted area and individual windows. Different key combinations are used for this:
Command + Shift + 3 For a snapshot of the entire screen.

Command + Shift + 4 to take a picture of the highlighted area.

Command + Shift + 4 + Пробел To take a picture of the window. First, you need to use the combination Command + Shift + 4 and then put the cursor in the right window and press the button Spacebar ».
Note that screenshots are usually created with a shadow effect at the edges. To disable this effect, it is enough to hold the key Option (Alt) when you take a picture.
Sometimes you need to quickly calculate the cost of train tickets or figure out how much money to take with you on the journey. Searching for the Calculator app or counting in your mind is long and boring.
To perform operations that don't require degrees and square root, simply open spotlight search. To do this, either click on the magnifying glass icon in the menu line near the watch, or use a combination of keys Command + Пробел .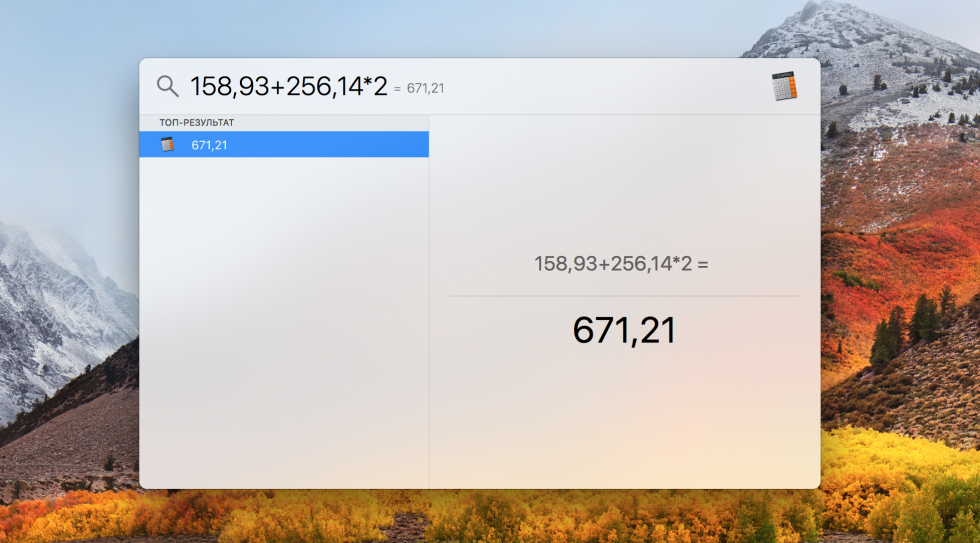 When a folder of documents or downloads has collected a couple of hundred files, it's time to get rid of the extra ones. Opening each document or picture before deleting is a long time, so Apple engineers have come up with a quick preview feature. You can use it to check the contents of the files in a few minutes.
To use the feature, highlight a document or a snapshot and press the key Spacebar ». A preview of the first page of the file or a smaller copy of the photo will open in a small window. On the MacBook and MacBook Pro with the Force Touch trackpad, you can also use a gesture – click and strong clicking.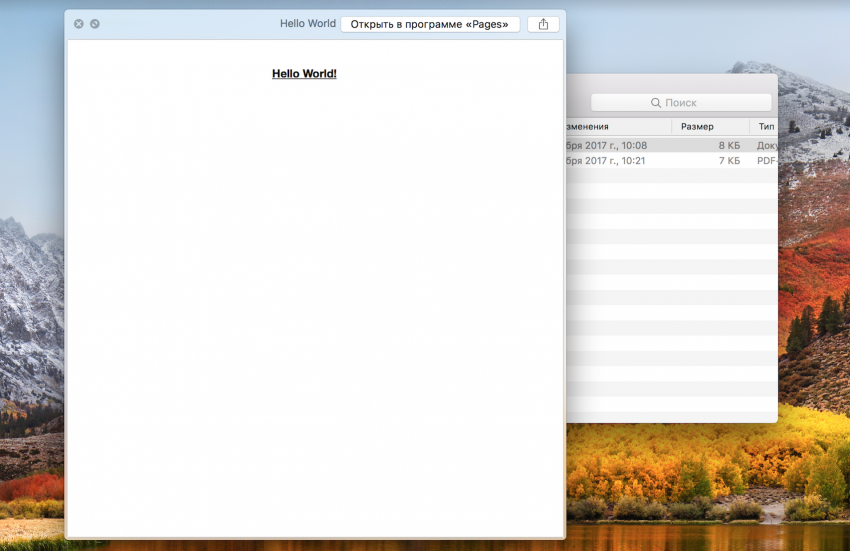 Another beauty of macOS is the built-in dictionary, which works even without an internet connection. You can see the correct spelling of words, their meaning and translations with the context menu option Find in the dictionary or tapa on the trackpad with three fingers. You can also use a strong tap on Apple's Force Touch laptops.
Depending on the version of the operating system and settings, the value and translations will open either in a small window near the highlighted word, or in a separate window of the Dictionary program.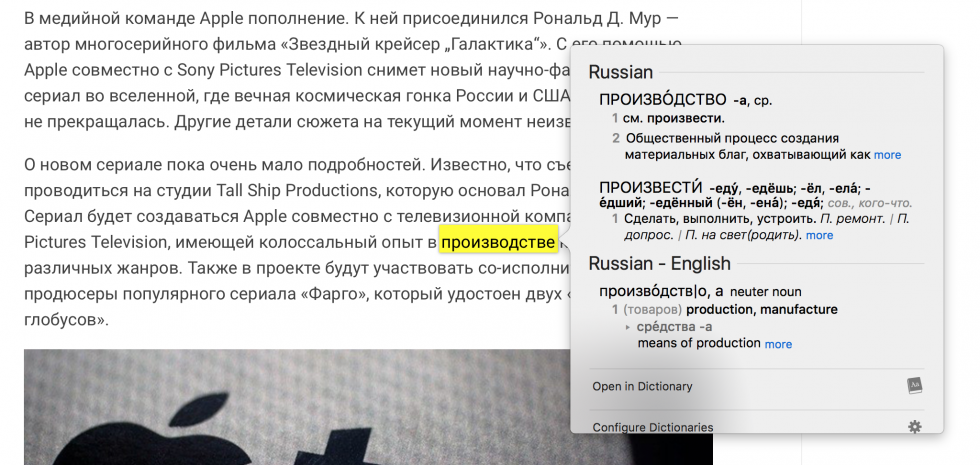 MacOS Sierra has night Shift for those who find it hard to sleep after working on a Mac. Earlier, the operating system added a dark design theme for the menu line and Dock panel. It's great for working at your computer at night, although many users use it for nothing because in black everything looks cooler.
You can include an alternative theme in the menu System settings » – « Main by placing a mark near the option of Make a dark string menu and dock ». You don't need to reboot your computer – the new visual effect turns on right away.
We hope today's selection has taught you something new. Use all the power of your Mac and have more time!
What else to watch:
Put 5 stars at the bottom of the article if you like the topic. 5 useful Mac features you've hardly heard of