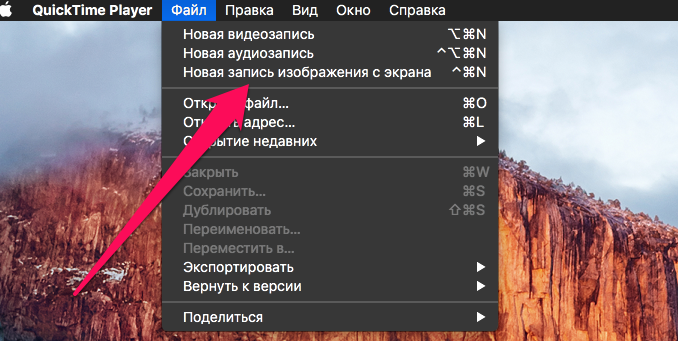 If you need to record a video from your Mac screen, the first thing you'll do is find the right tool in the Mac App Store. However, you don't need third-party software for this task at all – with the recording of high-quality video from the Mac screen perfectly copes with the quickTime.
Step 1. Run QuickTime
Step 2. Go to the menu File -> New screen image recording
Step 3. In the open window, click on the round red recording button
Step 4. Click on your desktop to record the entire screen, or highlight the area you want to write down
Step 5. After the recording is over, click on the stop button in the top right corner of the top panel
Immediately thereafter, you'll be able to view the video you've recorded and save it if necessary. Note that the default video is stored in iCloud cloud storage. As for the settings when recording a video from the Mac screen with the help of quickTime, there are not very many of them. You can choose which microphone will be used during the recording and whether it will be used at all, as well as include the mouse press show in the recording.
See also:
Put 5 stars at the bottom of the article if you like the topic. How to record a Video from a Mac Screen