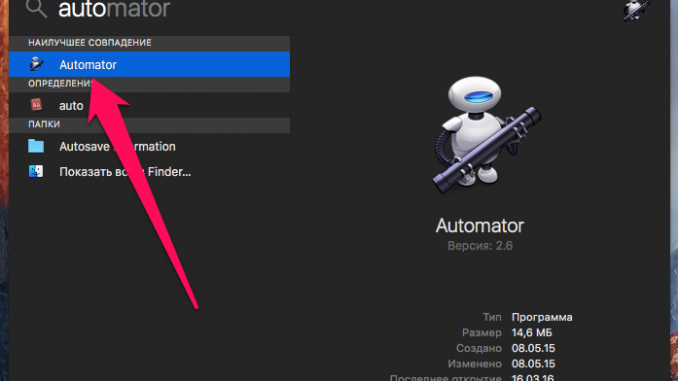 Some folders on your Mac, whether you use them or not, are constantly piling up all sorts of garbage. A prime example of this folder is the Previous mobile application directory, where, provided you're actively using iTunes, you can accumulate gigabytes of completely unnecessary files. Constantly browsing such folders is a waste of time, so this process is worth automating.
As in the recent instruction on the possibilityone-time closure of all apps running on Macwith one button, we will again be assisted by the Automator program. It is with it that we will set an action that will remove all files from the specified folder.
Step 1. Run Automator (the fastest way to do this is through Spotlight search)


Step 2. In the open window, select the type of document The action of the folder and click Select »
Step 3. Now select the folder from which you want to automatically delete the files. To do this, click on the list of folders to the right of the inscription The folder gets files and folders added to the #8230. select the item Another and enter the right folder
Step 4. In the section Actions Select subsection Files and folders »
Step 5. Find the item in the action list Move Finder to The Trash and drag it into the area of creating a new process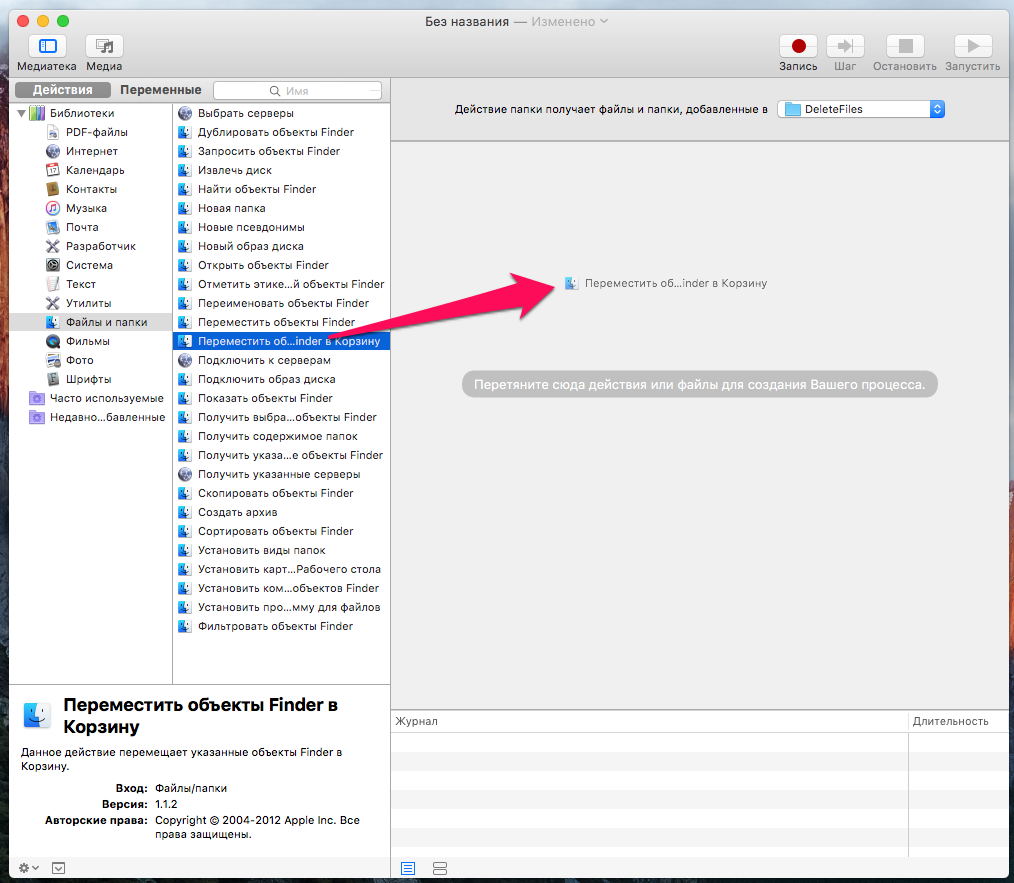 Step 6. Save the process by going to the menu File -> Save (⌘Cmd + S)
Ready! Since we have created an automated action, we will not have to run it in any special way. As soon as the file you're listed will be in the file, it will automatically move to the shopping cart. Note that the existing files in this folder will not be deleted.
See also:
Put 5 stars at the bottom of the article if you like the topic. How to automatically delete files from specific Mac folders