In theOS X El Capitan 10.11.4that is currently in the testing phase, Apple's developers have implemented the feature of transferring notes from the popular Evernote service to the standard Notes app. In this guide, we'll talk about how the transfer process works.
Evernote is one of the most popular services for storing notes and records. And it was his "killer" after the release of OS X El Capitan began to call the full-time application iPhone, iPad and Mac – Notes. With the OS X El Capitan 10.11.4 update, notes have come even tighter to this rank, as the entire database of Evernote notes and entries can now be moved to Notes by pressing just a few buttons.
Step 1. Start the Evernote app on your Mac
Step 2. Choose a notepad or tag from which you want to export notes
Step 3. Click Edit -> Highlight everything
Step 4. Go to the menu File -> Export notes
Step 5. In the open window, select your desktop as a place to save and click Save »
Step 6. Run the standard Notes app, go to the menu File -> Import Notes and select a note file on your desktop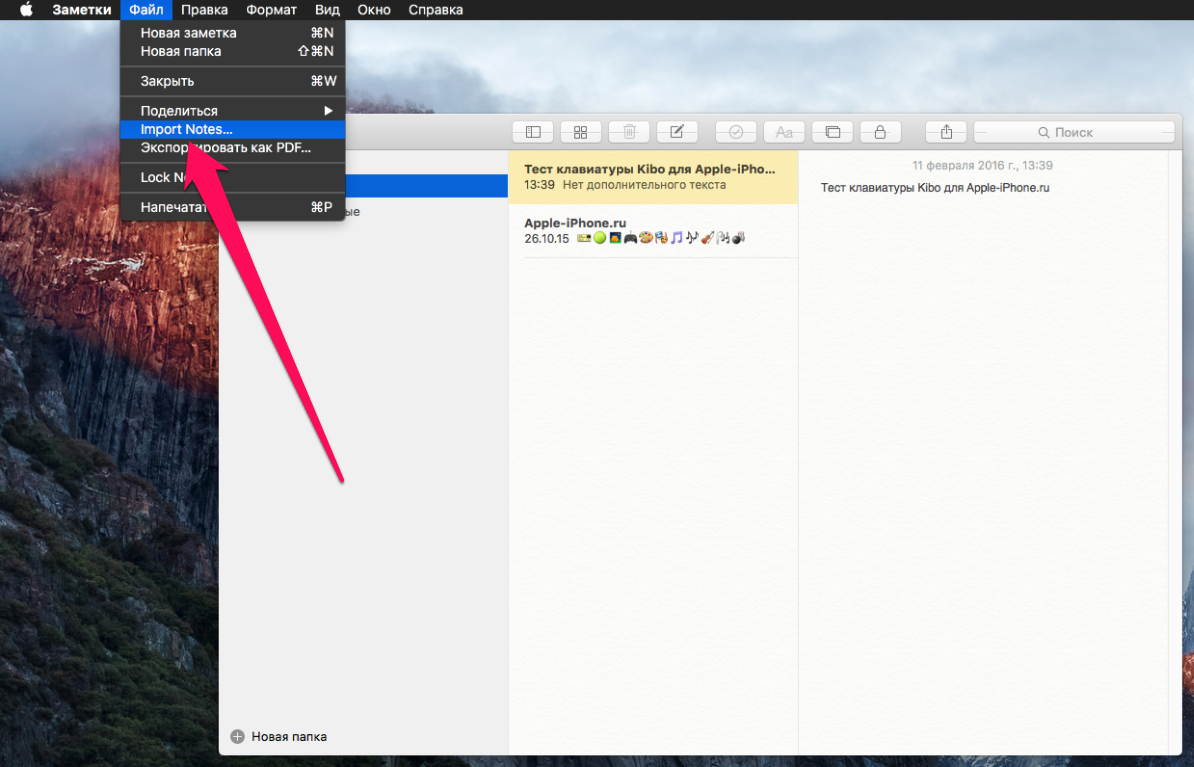 Step 7. Confirm imports by clicking Import Notes
The system will warn you that some imported notes may not look like Evernote. To the credit of Apple developers, no specific discrepancies were found in our database of notes.
As for transferring notes from Evernote to Notes on iPhone and iPad, after the above instructions are completed, the transfer will be carried out automatically, unless, of course, your Mac and mobile device are linked to one iCloud account and in the settings the cloud service activated the note synchronization option.
See also:
Put 5 stars at the bottom of the article if you like the topic. How to transfer records from Evernote to Notes on your Mac