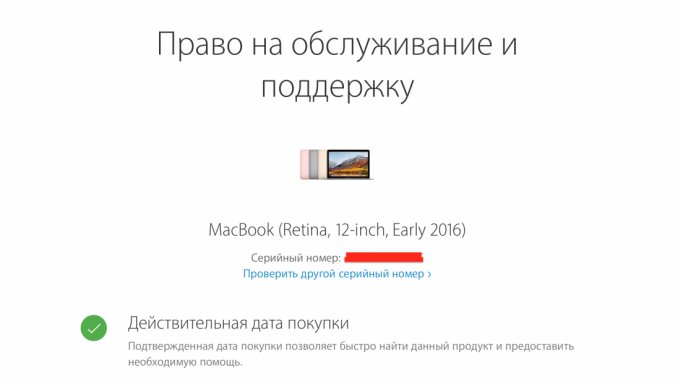 Just a few mouse clicks.
The advantage of buying Apple devices is pre-installed office programs on models released after 2013. Even though Pages, Numbers and Keynote don't have as many features as Microsoft's office suite, they're free and have enough for everyday use. Today, let's tell you how to save a Microsoft Word document in Pages to open it on any device.
Start Pages, select where you want to save the file and click New document in the bottom left corner.
You'll open a template window that includes different types of documents: a blank sheet, a note, a report, and a few dozen others. In our case, a standard template would be appropriate: Empty ». Click on it twice and you'll see the editor's window.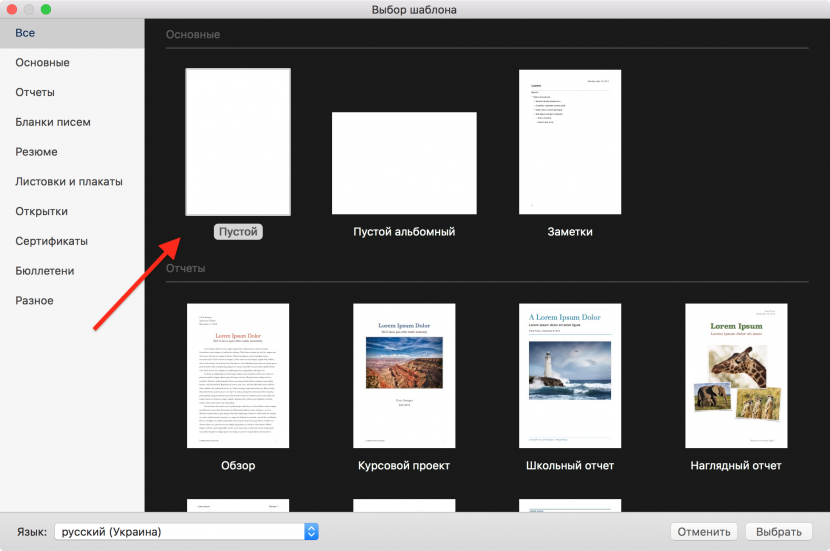 Print or copy the text you want and format it with tools on the right panel if you want to. When you're sure the file looks the way it needs to, you can save it in Microsoft Word format.
Open up File » → « Export to » → Word . After that, a panel with additional parameters will appear on the screen. Here you can choose the type of file: .doc or .docx.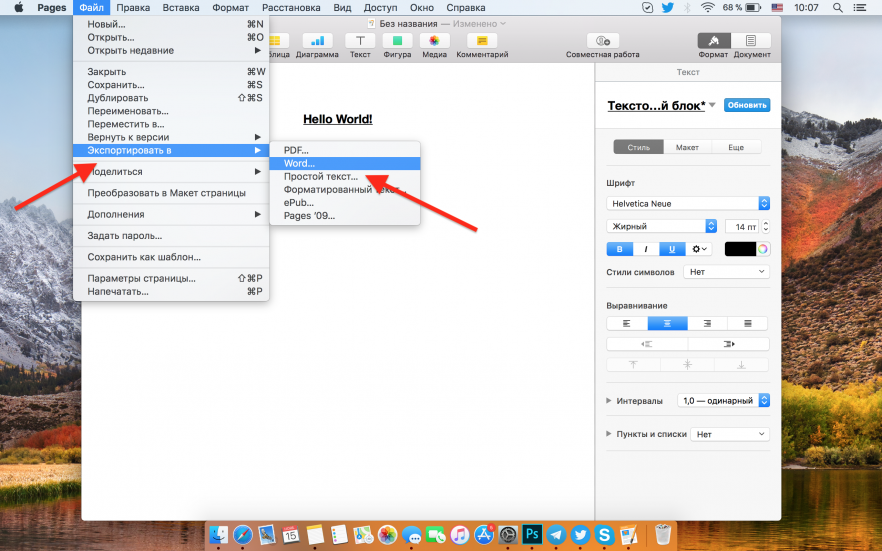 Important! The .doc format should be chosen if you know for sure that the document will be opened on older computers with Word 1997-2004. In other cases, it is better to use .docx.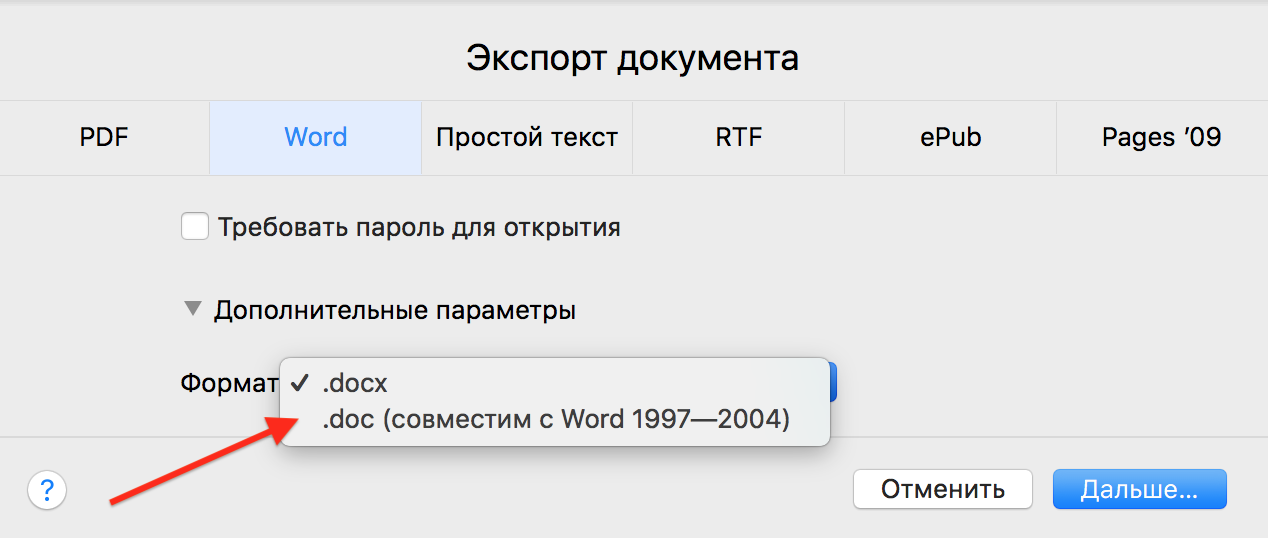 After selecting the format, click Next #8230; enter the file name and click the button Export ». This is all – a text document compatible with any editors is ready.
We hope today's instructions have helped you. If you don't like Pages and don't want to pay for Microsoft Office, try Google Docs or OpenOffice for Mac.
See also:
Put 5 stars at the bottom of the article if you like the topic. How to save a Word document in Pages